I am so excited to finally share one of my favorite spaces in our home…second only to our newly remodeled kitchen;) Brooklyn's nursery was sweet and simple with a palette of pale pinks, grays and creams. We decided to transition her straight from her crib to a new big girl bed rather than do the toddler bed conversion. Brady did amazing with his bed transition when we did it this way, and we were hoping Brooklyn would do the same – fortunately, she did! She's very independent and I was not one bit surprised over her excitement for her new big girl room and bed!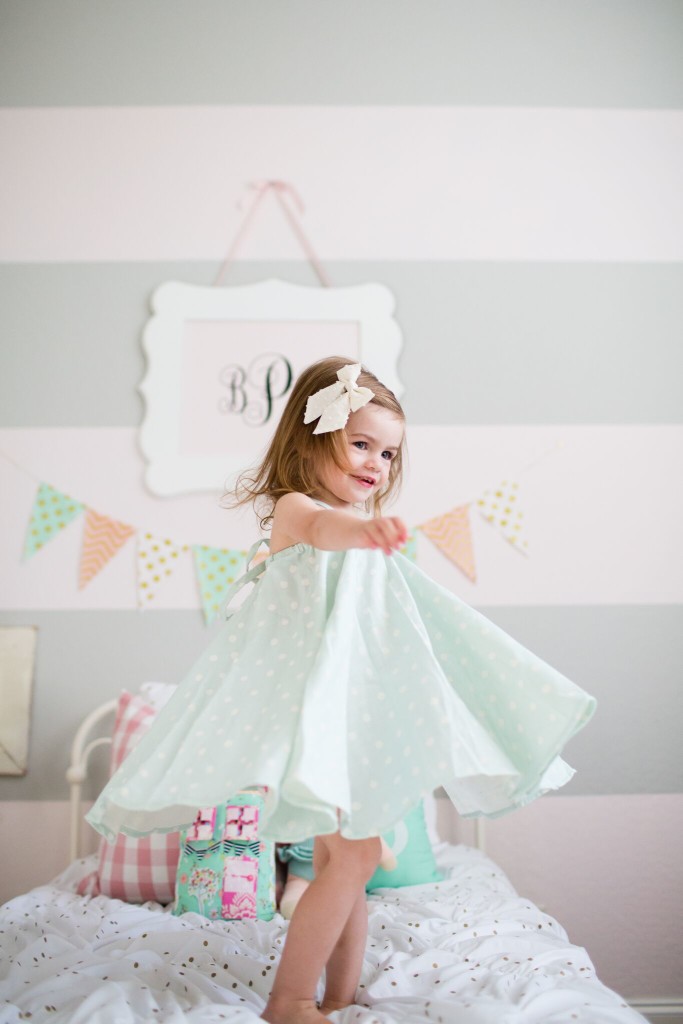 I was so excited to add some fresh new decor to her room and put everything together. I had been collecting pieces from some of my favorite handmade shops and couldn't wait to display them all. I wanted the space to be sweet and girly, but timeless so that it could grow with her with just a few updates. I kept the main colors from her nursery and added some mustard/gold, mint and florals.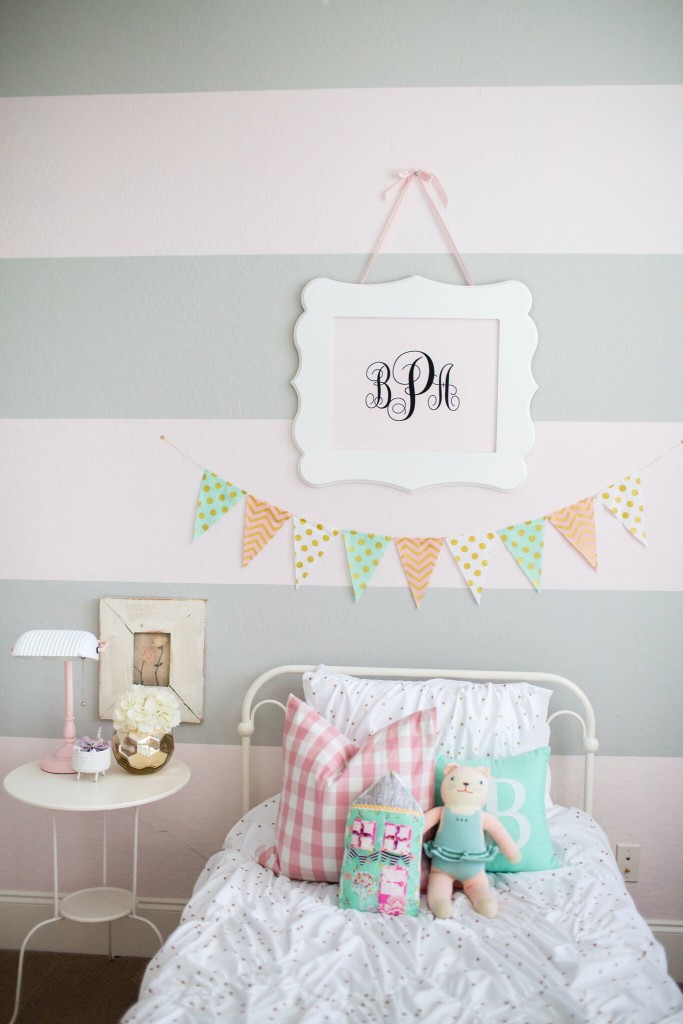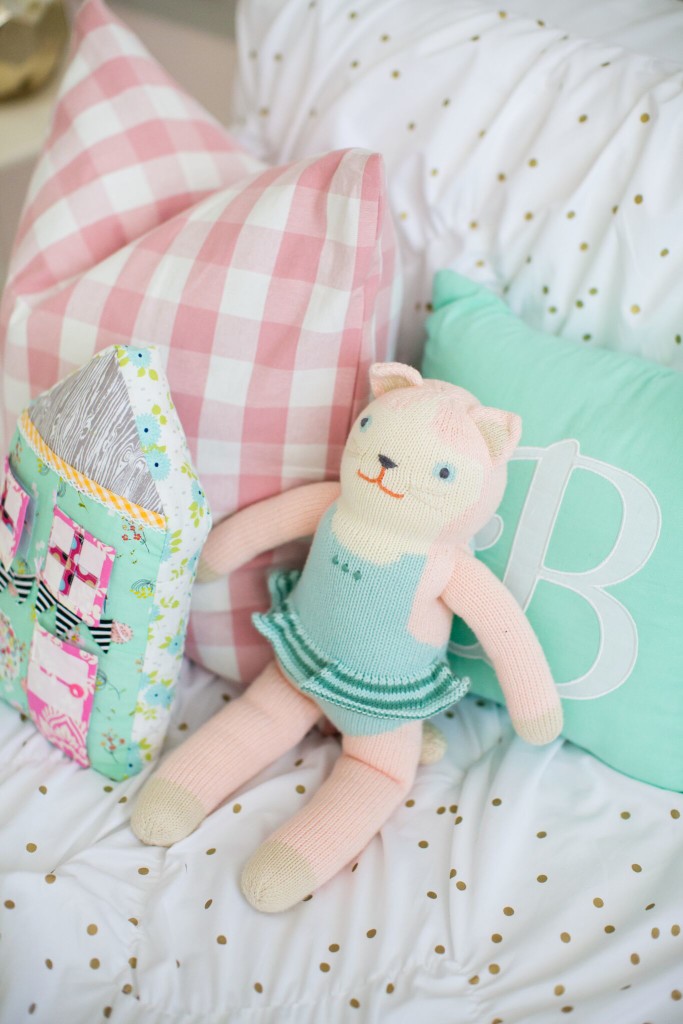 I was thrilled with how quickly her room came together. With the special handmade pieces I had been collecting and some items I already had, I was able to get her room pulled together in just one weekend! (I had lots of help from both sets of Grandparents;) It was so nice starting and FULLY finishing a space in such a short amount of time. I loved her simple and super soft bedding that I picked up from Target. She calls them "polka pots" and there is no way I'm correcting her, because it's the cutest thing ever, lol.  The pennant banner was leftover from her 1st birthday and the floral picture by her night table is one of my favorites that I've had for years. How adorable is that whimsy house?! It's the sweetest pillow from https://www.etsy.com/shop/InkandBobbin the windows and doors open up to reveal sweet little scenes.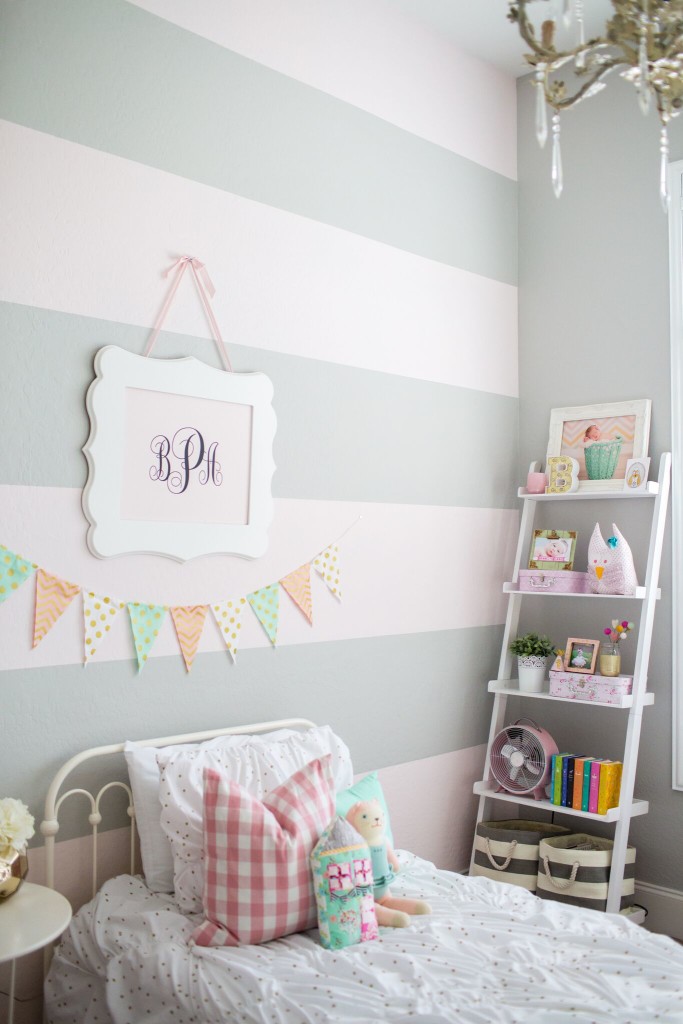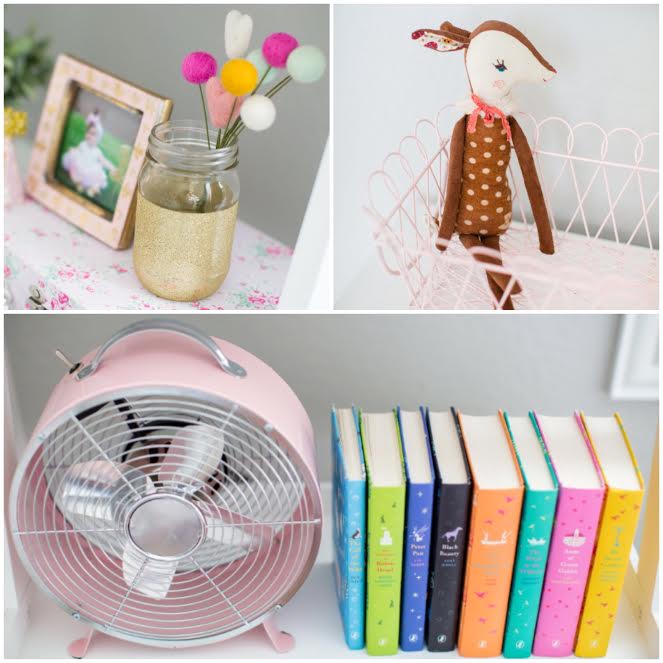 One of my favorite parts of her room is her gallery wall. The shelves over her dresser were already there, so I "built" around them and I just love the way it turned out. The Jaxn Blvd sign is what her room was based around. It's sweet, girly and a little rough around the edges…just like my Brookie;) She is my free spirit, my wild child…and I hope that never changes. "Love her but leave her wild."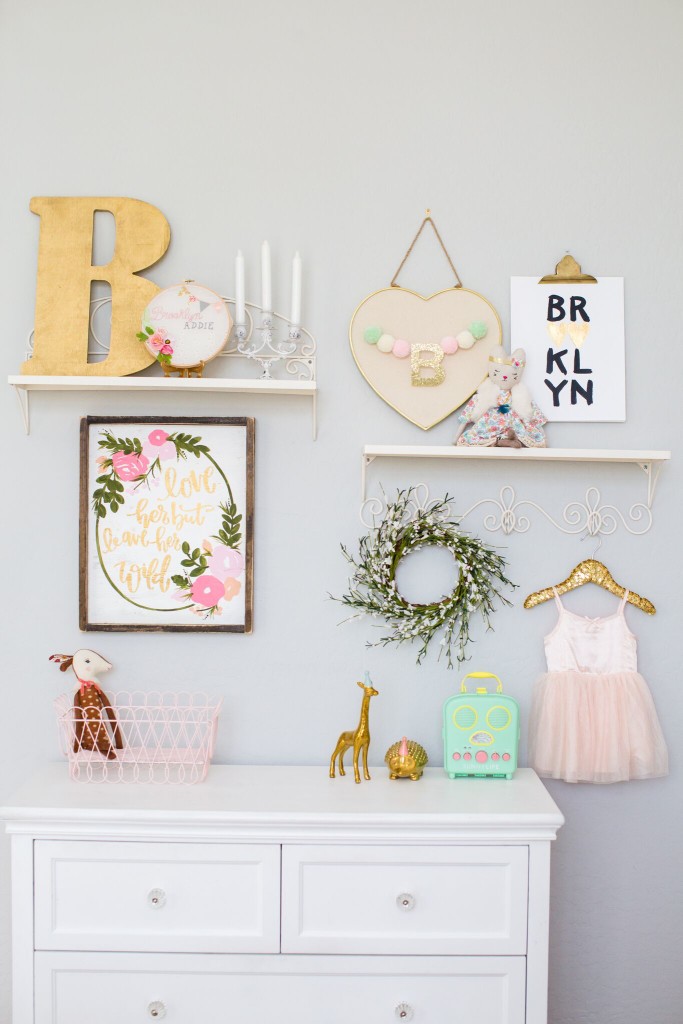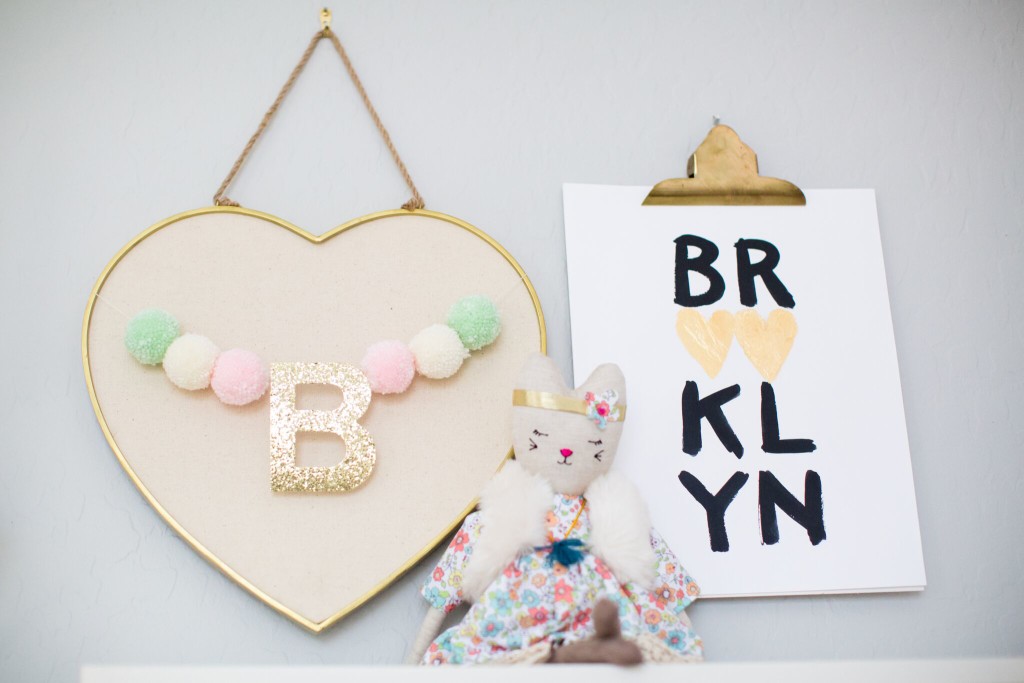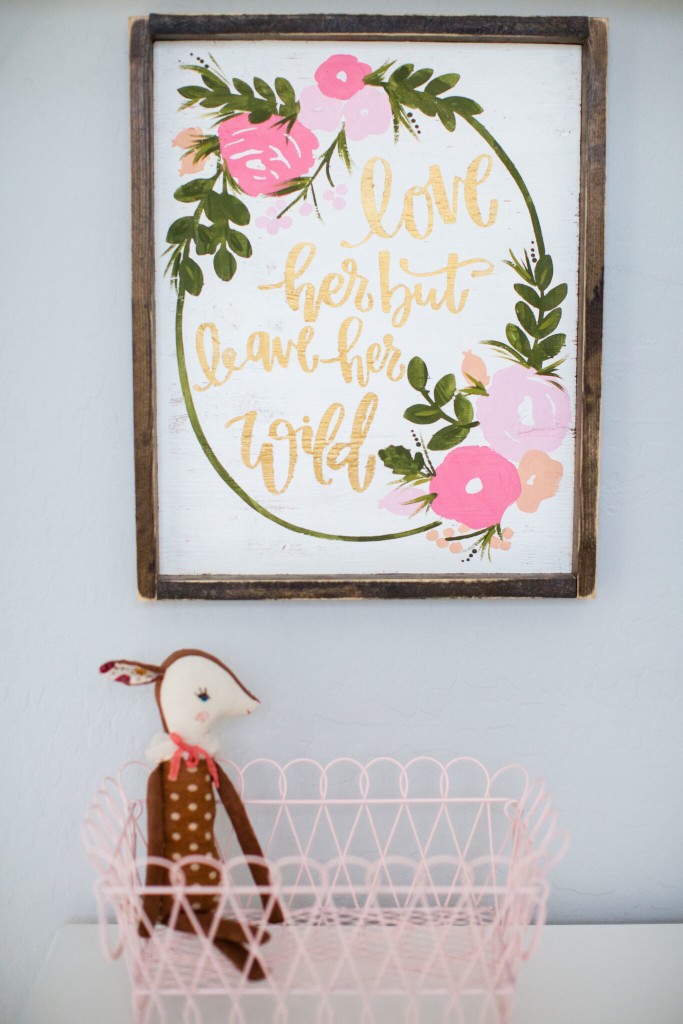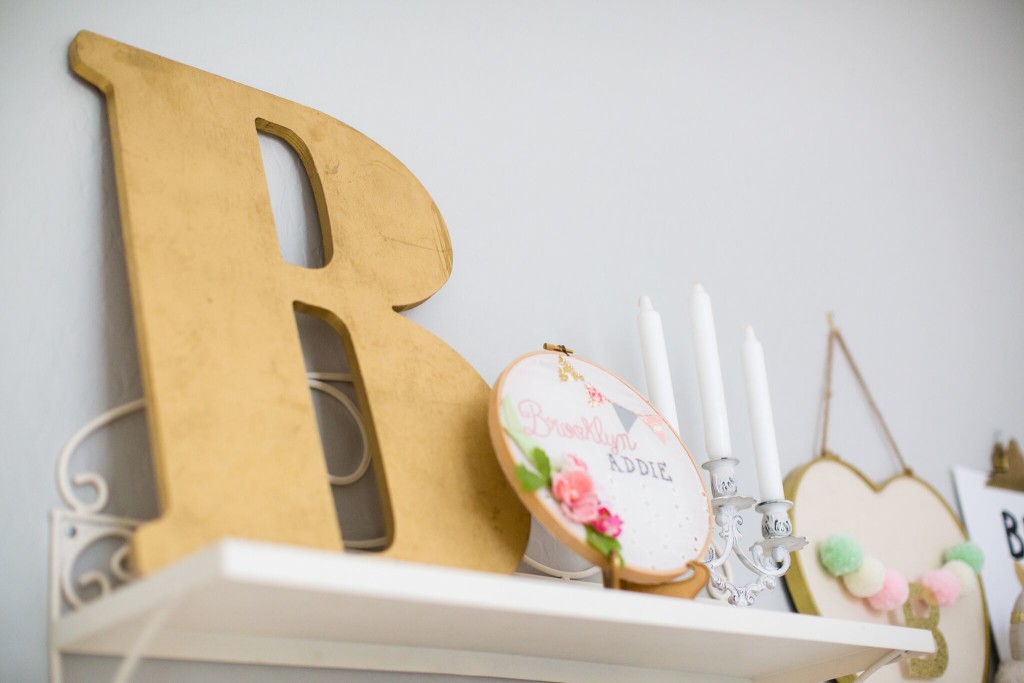 Brooklyn got this kitchen two years ago from "Santa" and she adores it! She loves to make coffee and cookies in her little kitchen – raising her right;) She always turns on her little radio and puts her apron on, she is just the best! P.S. For those of you that follow me on Instagram…I left the trees up;)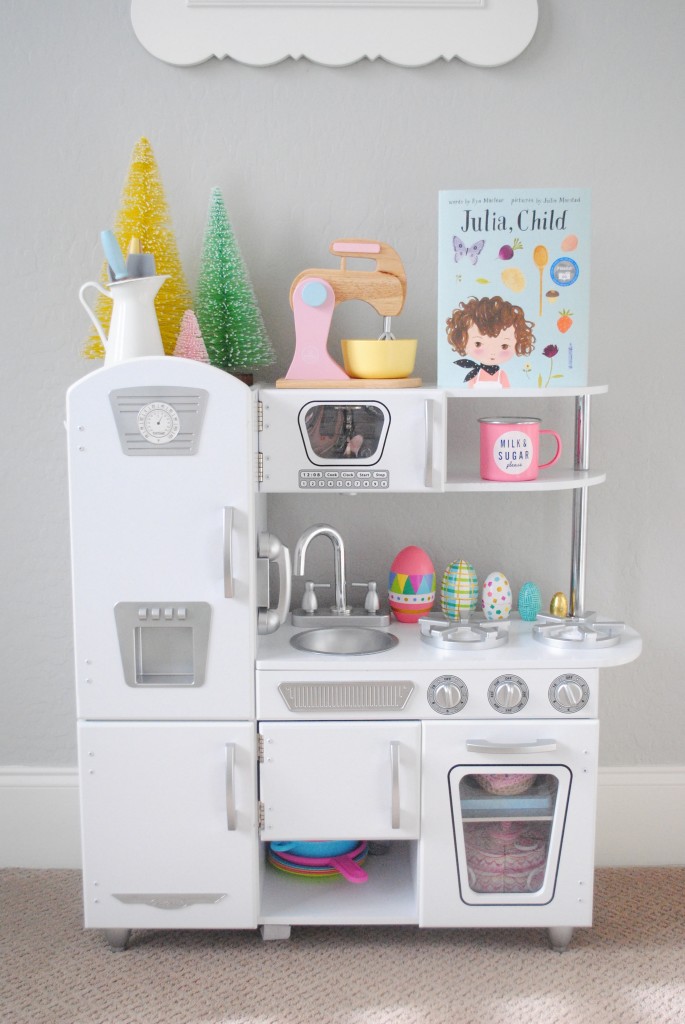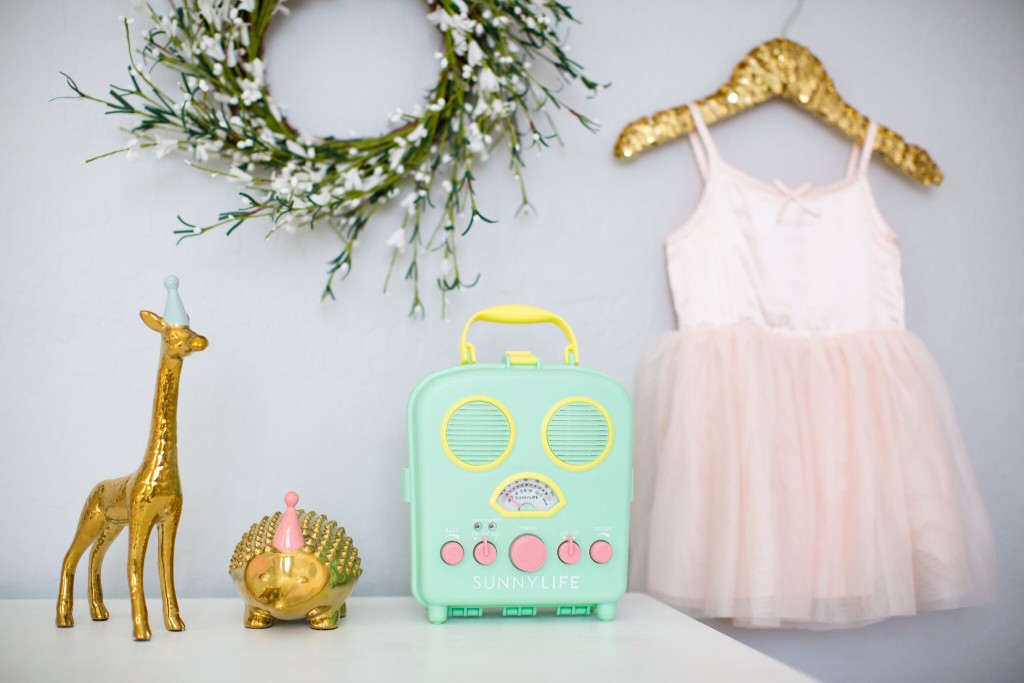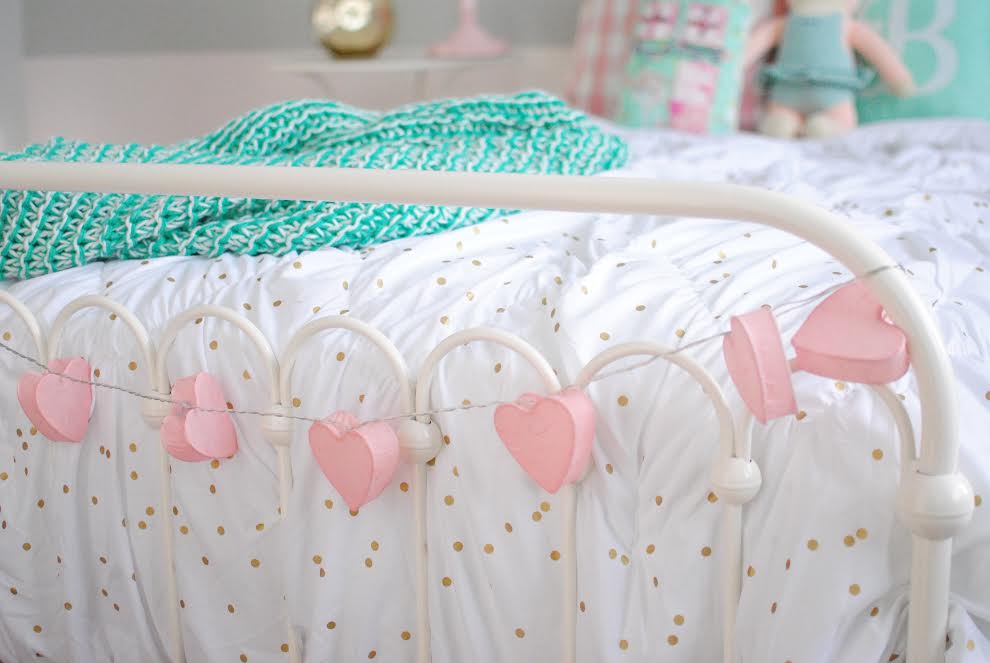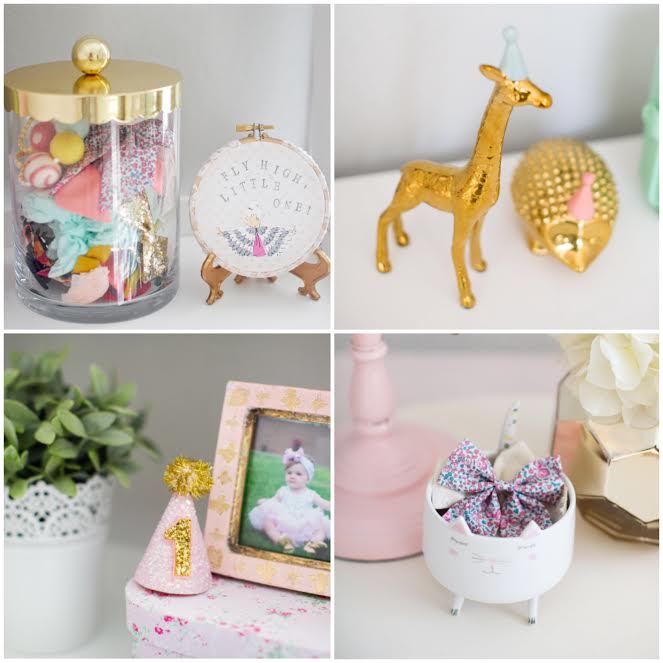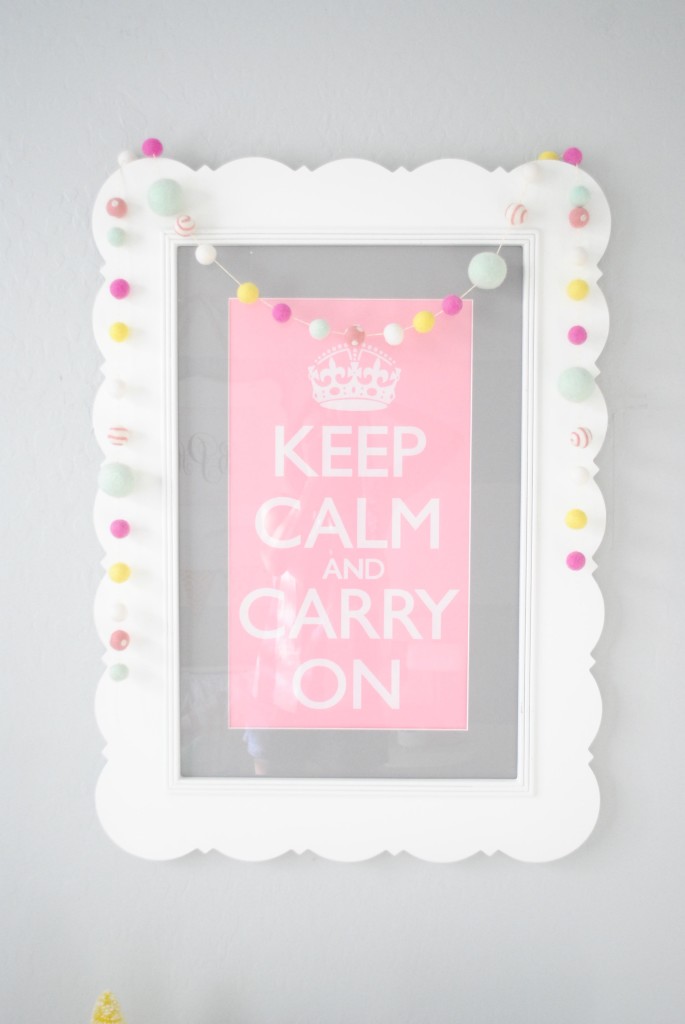 I had my dad install these Ikea book ledges on a small wall next to her closet. I love displaying all her beautiful books – they are like art! Plus, it's fun to switch them out when she gets new ones or for the holidays.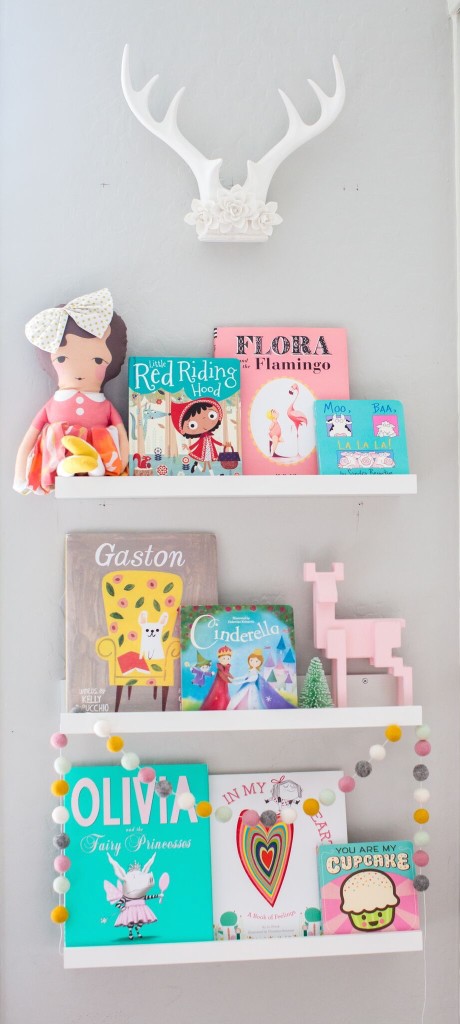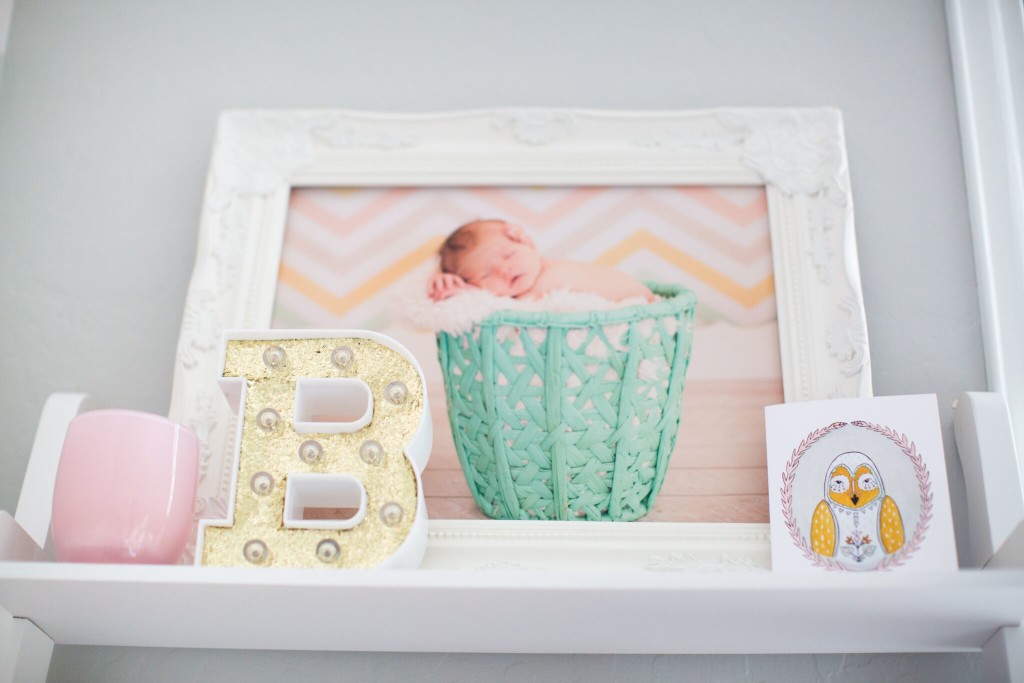 I love the way her room turned out and love even more that she enjoys her space so much! So many of my favorite shops are featured in the photos above. I will link the resources below.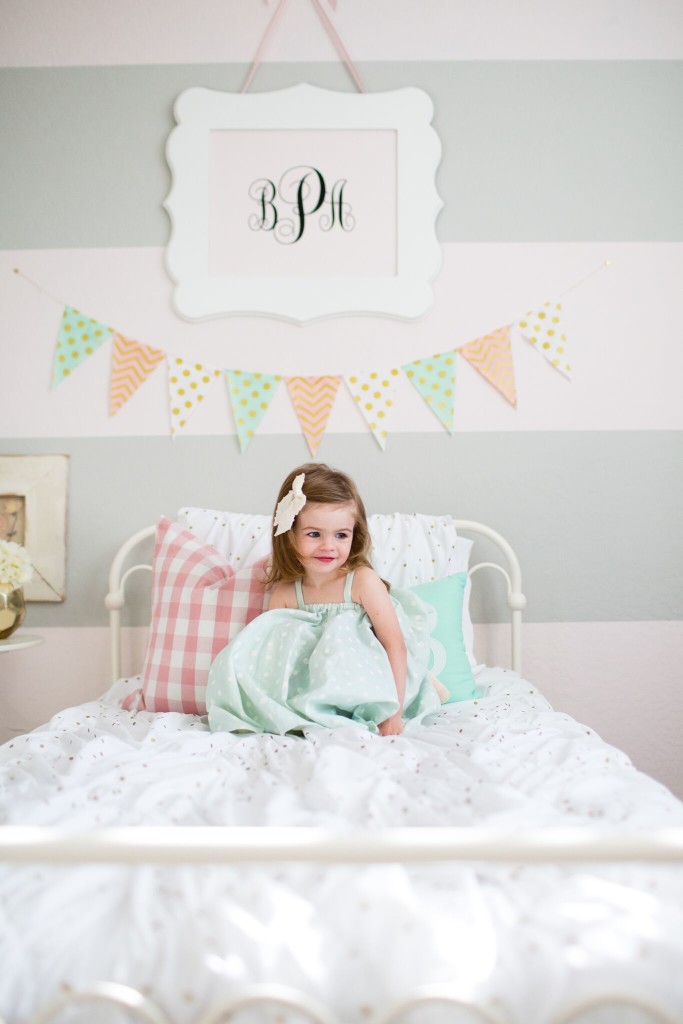 Love her but leave her wild sign